Time: March 8, 2018, 13:30-16:00
Venue: Room. 702, School of Management
Speaker: Prof. Charlie C. Chen
Topic: Identify Factors Contributing to Flow Experiences of Using Mobile Payment Services in China
We look forward to seeing you there!
SPEAKER BIOGRAPHY: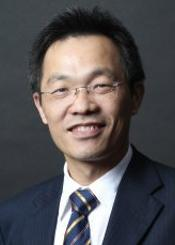 陈建宏教授,获得PMP 认证,在美国北卡罗来纳州阿巴拉契亚州立大学沃克商学院任教14年,开设课程包括项目管理、供应链管理和大数据培训等。陈教授精通中、英、日三国语言,教学风格风趣幽默,任教期间曾多次获得最受学生欢迎的MBA课程教师人气奖。13年来带领美国MBA学生走访中国、日本、泰国、西班牙等国的多家世界顶尖企业,并多次获得最具特色的MBA游学课程奖。他发表论文逾百篇,出版著作三本:學術牛人之教戰手冊:在國際社科TOP期刊上發表論文的訣竅,Principles of Supply Chain Management和Publishing for Success: Effective Writing Strategies for Non-Native English Scholars。目前担任浙江大学管理学报的英文主编。
在浙江大学访学期间,陈教授给MBA学生讲解了项目管理的知识和技术,概念阐述深入、理论联系实际、案例丰富生动,使同学们获益良多。基于对PMBOK指南的深入研究, 陈教授对PMP资格认证考试有着全面深入的理解,在上课过程中能够详细阐述PMP考试特点与规律并援引大量真实案例,激发学生们的学习兴趣。此外,他还注重培养学生积极的学习心态,提升学生在备考PMP过程中的心理素质。另外,他还针对每个学生开展个性化辅导。以其严谨专业的知识基础、认真负责的教学态度,深受学生的好评。
Charlie C. Chen received his Ph.D. degree in Management Information Systems from Claremont Graduate University. Dr. Chen is a professor in the Department of Computer Information Systems and Supply Chain Management at Appalachian State University. His current research interests are business analytics, project management and supply chain management. He is a Project Management Professional (PMP) certified by the Project Management Institute since 2006. He has authored 4 books, more than 100 referred articles and proceedings, presented at many professional conferences and venues. Dr. Chen has published in journals such as International Journal of Project Management, IEEE Transactions on Engineering Management, Behaviour and Information Technology, Communications of Association for Information Systems, and Journal of Global Information Technology Management. Dr. Chen dedicates himself to be a transnational scholar and is a trip leader for study abroad programs in China, Japan, Spain, Taiwan and Thailand. He was a visiting faculty at Zhejiang University in China, Thammasat University in Thailand, and Gakushuin Women's College in Japan.
特别注意:MBA在读同学本次活动按照要求报名并全程参加可记录商务实践并获得相应的积分,如需记录商务实践,务必登陆报名,不要使用游客报名。并以现场签到为准(开始一次,结束一次)。如旷课参加活动或迟到早退超过半小时则无效。如报名后无特殊原因未取消报名也未参加活动的倒扣相应积分。如有疑问请咨询:马老师 0571-88206810 maj@zju.edu. cn。