GMSCM Exchange-learning Journey in Japan
PublishDate:16 Apr 2019 Click:12967
Two-weekend McGill Japan exchange study have gone long time. These days, meeting with two students from McGill MBA Japan, it brought back the memory of half years ago.
1
McGill MBA Japan
Ms. Ma Jin, our class advisor asked our opinion about the exchanging to Japan after we were enrolled by GMSCM program. There had excited discussion in WeChat. Compared with four months exchange to Montreal, Japan is a better choice. Finished one course in two weekends. For the five weekdays, we can stay Japan to experience local culture. Maybe all the time occupied by GMSCM course, nobody applied to exchange in First year. In June of 2018, in Managing Organization Change course, we meet Mr. Senki and Ms. Stephanie from Japan. Senki is a doctor who graduated from Tokyo university. Stephanie is an English girl, graduated from united states university, worked in Japan and chose a Canadian MBA program. They gave some different elements in our class. I also discussed with them about learning approach.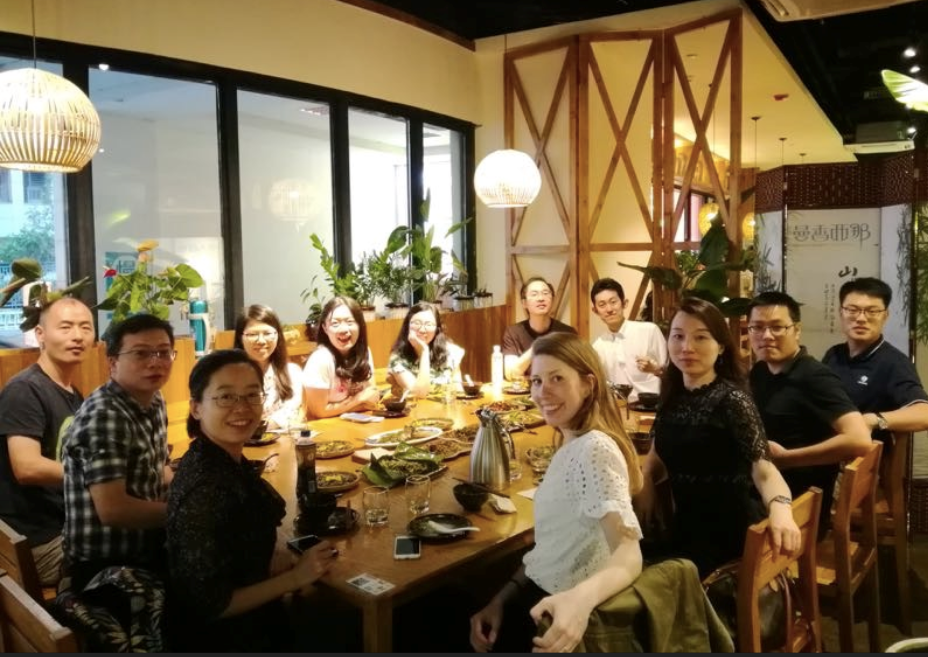 After the Autumn-Winter course released, checked the time, I applied to exchange for Techniques and tools for big data analytics course. Thanks Ms. Yulia to reply my mail and make arrangement in Summer holiday. Thanks Japan program assistant Ms. Noriko for detail instruction and to deliver textbook for me.
The McGill MBA Japan program founded in 1998, is the only program in Japan that is offered by a Financial Times ranked program in Tokyo. The program classes take place in Nishi-Shinjuku, in central Tokyo. All courses were taught by professors from McGill university's Desautels faculty of management in Montreal.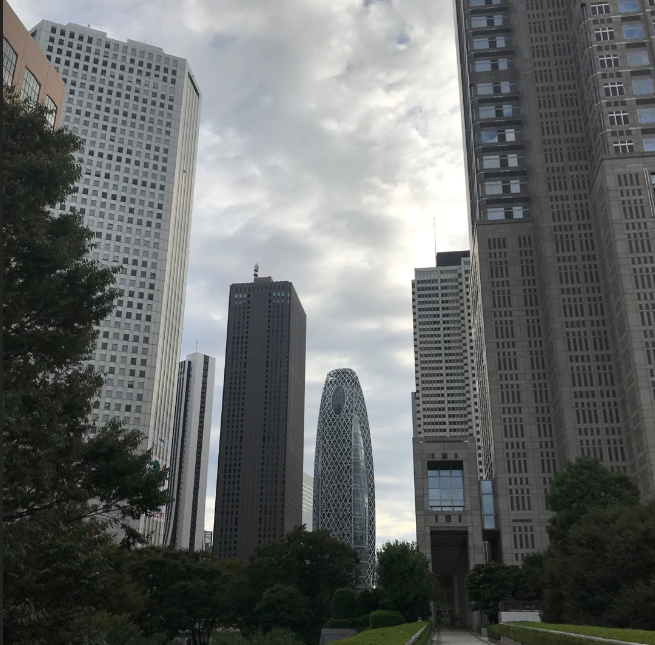 By now, there already had 500+ graduates. In the class I attend, half of them were non-Japanese, and five of Thirty-eight students have doctor degree.
2
Techniques and Tools for Analytics Course
In techniques and tools for analytics course, Professor gave a pre-assignment prior to class, writing a story about real-world experience with data and/or data analysis. In the class, we discussed the story in groups. Then each group had a data analytics simulation, followed instruction tools of Excel, R, Tableau based on hands-on activities. The course was to enable us to develop an understanding of potential of vast amount of data that is available to organization, and teach the skill to access, analyse, and visualize this data to support decision-making, solve problems, and remain competitive.
Due to make mistake in address between program office and class-room, I was late for 10 minutes to attend and feel uncomfortable at first class.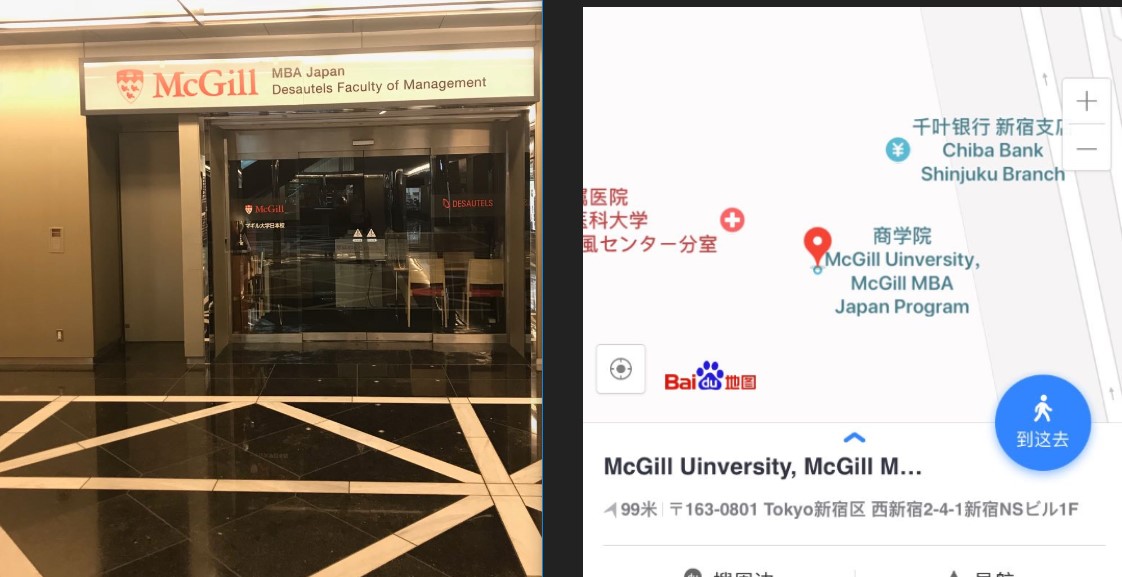 After tea break and one minute self-instruction after back, I feel better. Class ran from 8:30 am to 6:30 pm, with two tea breaks and a lunch break between. Class-room is not so big as West-107 in Zhe Jiang University, but closer to Professor with more interactive communication.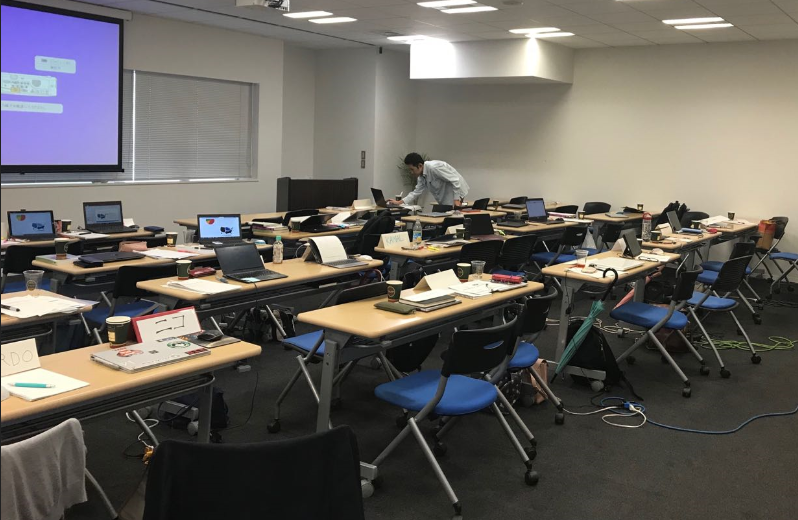 Sometimes, there have lunch time event, which means alumni invited corporate to give a speech to expand career opportunities. I attend the event by Shopify on 29th September, a Canadian e-commerce company and proprietary e-commerce platform for on-line stores and retail point-of-sale system.
3
Life in Japan
Mr. Luo, my classmate ever said, you have never been to a place till you have run there. I ran randomly in Shinjuku, started from the park behind hotel.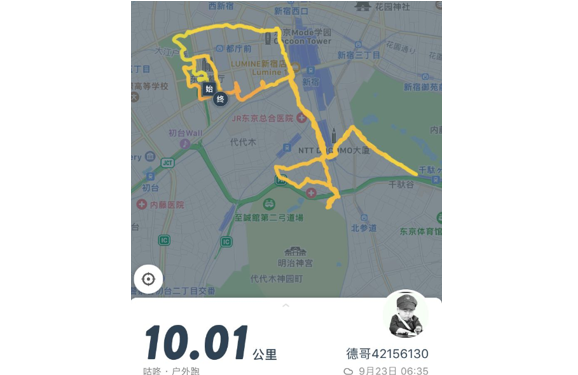 In weekday between two weekends, I went to Osaka, visited Yanmar Amagasaki factory and meet Mr. Inoue Tsuyoushi.

In last night before ending the course, I attended the farewell party for Mr. Philip O'Neill, who was former director of McGill MBA Japan, and now pursue his own business. It's a good chance to talk with some McGill Japan alumni.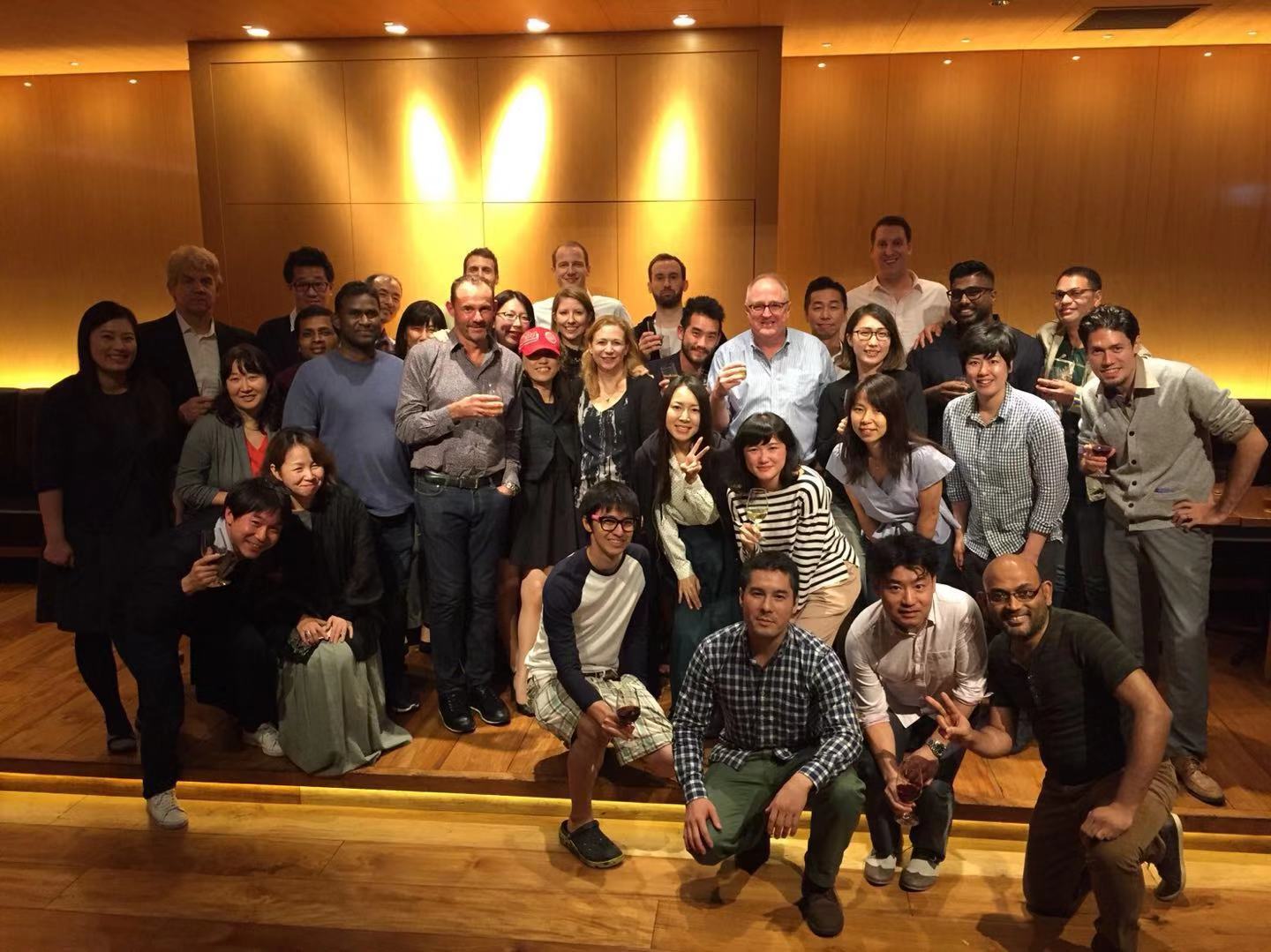 Thanks to GMSCM for offering diverse exchange opportunities.
(GMSCM2017 YIN Deqiang)