GMSCM Students Visit COMAC
PublishDate:27 Apr 2018 Click:11374
April. 27th, 2018 Shanghai -The production of large commercial passenger aircraft is an extremely complex and time-consuming process, which requires thorough planning from initial design to manufacturing. Thus, having a successful aircraft producer has always been a source of national pride, as it is a key indicator of a nation's industrial and technological expertise. On April 27th, with strong interest in aircraft manufacturing and supply chain management in the aviation industry, a group of more than 40 students from the GMSCM program (Global Manufacturing and supply chain Management Program) visited the Shanghai Aircraft Manufacturing Co. Ltd (SAMC) of Commercial Aircraft Corporation of China, Ltd. (COMAC).
Entrusted with the sacred mission of "making Chinese-built large passenger jetliner soar through the blue sky", COMAC has been engaged in the research, manufacturing and flight tests of civil aircraft, as well as related businesses such as marketing, servicing, and operations of civil aircraft. As its manufacturing and final assembly center, the SAMC has two final assembly facilities: the Dachang final assembly base and Pudong Zhuqiao final assembly base, which are home to the regional jet ARJ-21 and the trunk liner C919, respectively.
Entering the front gate of the Dachang base, we couldn't help but notice the ARJ-21parked right in front of the assembly shop. As we made our ways inside, our guide introduced to us the layout and functional divisions of the facility. Slowly inching our way along the assembly line, we found five ARJ-21s were being assembled simultaneously in a tense and orderly manner. Through talking to the staff, we learned that the COMAT ARJ-21 regional jet can seat up to 90 passengers. Up to now, four ARJ-21 aircraft have been delivered, and the production plan for the year 2018 is to deliver 15 aircraft, with more than 400 orders to be fulfill in the future.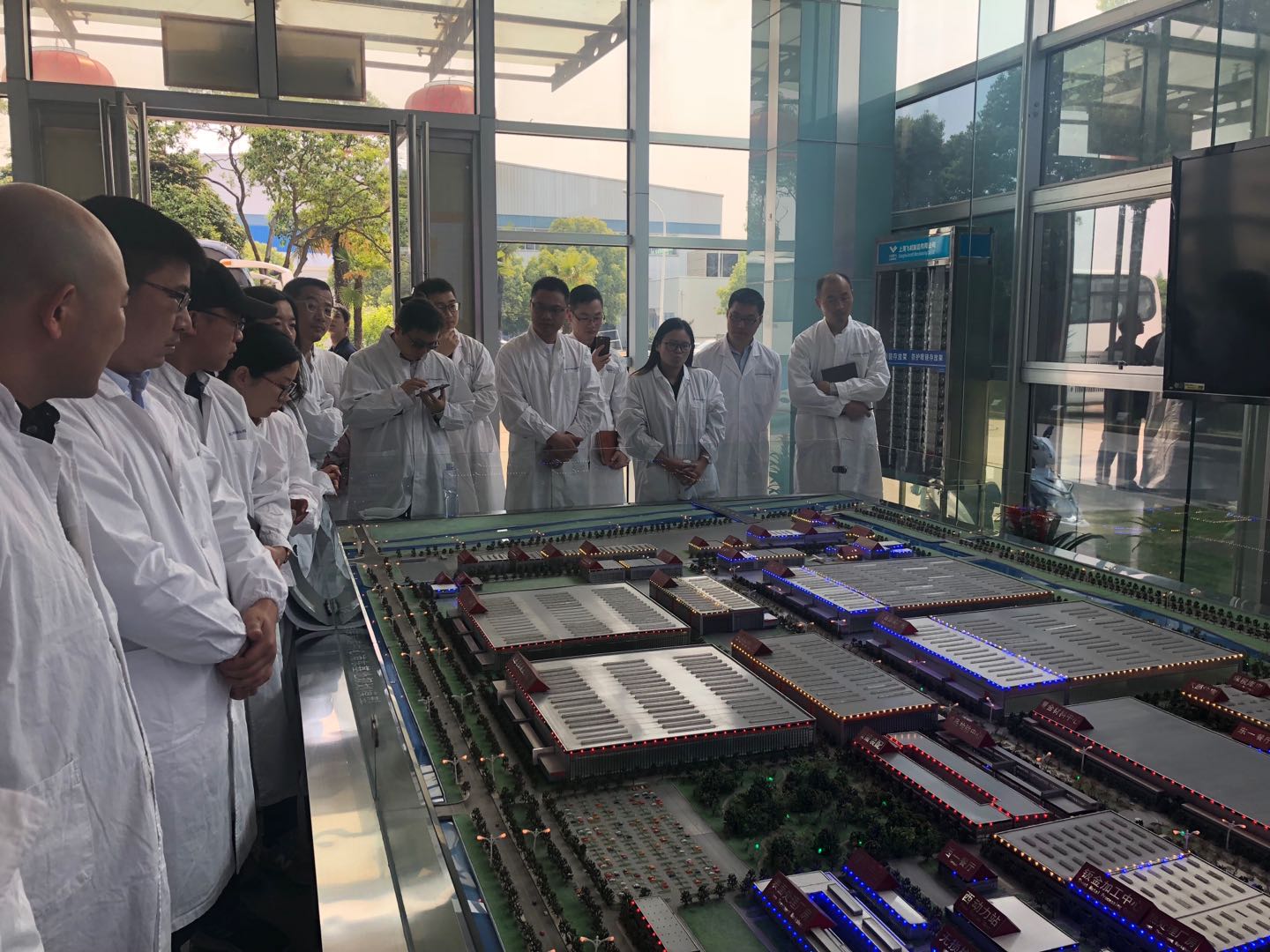 After lunch, we went to the conference room and watched the COMAC promo video and the documentary about the maiden test flight of C919. Around 1 in the afternoon, we were joined by the management team from COMAC, including Mr. Wen Jiqiang, Director of Procurement and Development Division, Mr.Wang Miao, Assistant Director, Mr. Li Dawei, Deputy Director of Procurement Strategy Division, and another two representatives from the Logistics Center and the Purchasing Center, as well as Ms. Zheng Yinxiao, who is in charge of the supplier management for Sino-Russian project. Notably, Ms. Zheng has also been accepted to the GMSCM program and will be enrolled in the 2018 class this fall.
Mr. Wen first introduced to us the general background of COMAC and its goal to disrupt Boeing and Airbus's dominance in the Chinese market and compete on the global scale, ultimately, realizing the new "ABC" ( A for Airbus, B for Boeing, and C for COMAC Shangfei). Mr. Wen also discussed the current progress of the three models of aircraft that are under the COMAC umbrella, the narrow-body C919, the wide-body CR929, and the regional jet ARJ-21. We learned that building the first domestically manufactured large passenger plane was key strategic action initiated by the government to transform China into an aviation powerhouse. It was also interesting to learn from Mr. Wen that the civil aviation accident rate is controlled to an acceptable level as 10-7, which means that the failure rate of aviation systems should be kept under 10-9.
During our discussion, lots of interesting thoughts and questions regarding supply chain management were brought up. Based on their knowledge and experience with aviation products, quality control, customer service and procurement management, Mr. Wen and his fellow colleagues responded to our questions one by one with great details. Furthermore, the COMAC team challenged us with two topics to work on 1. Propose a strategy of supplier management in the commercial aviation industry based on MIT's industrial development theory 2. Conduct an analysis of COMAC's supplier risk management. Our class was divided into two groups to each work on a chosen topic and to present our findings to COMAC at a later date.
Finishing up our tour at the Dachang base, everyone was still thrilled by what we saw and learnt today. We look forward to visiting the Pudong Zhuqiao base after C919 starts mass production, and we look forward to more opportunities to have in-depth discussions with COMAC in the future.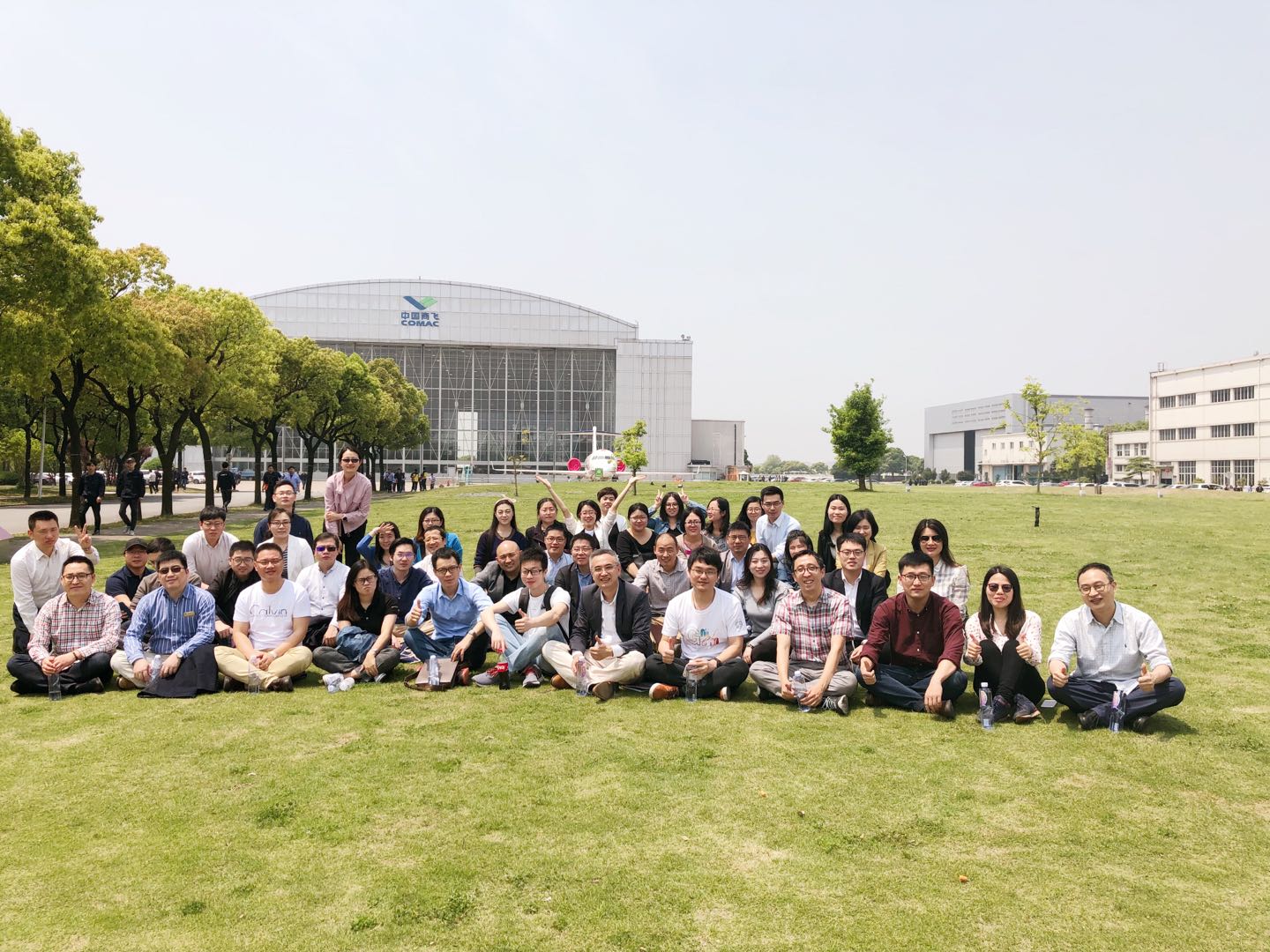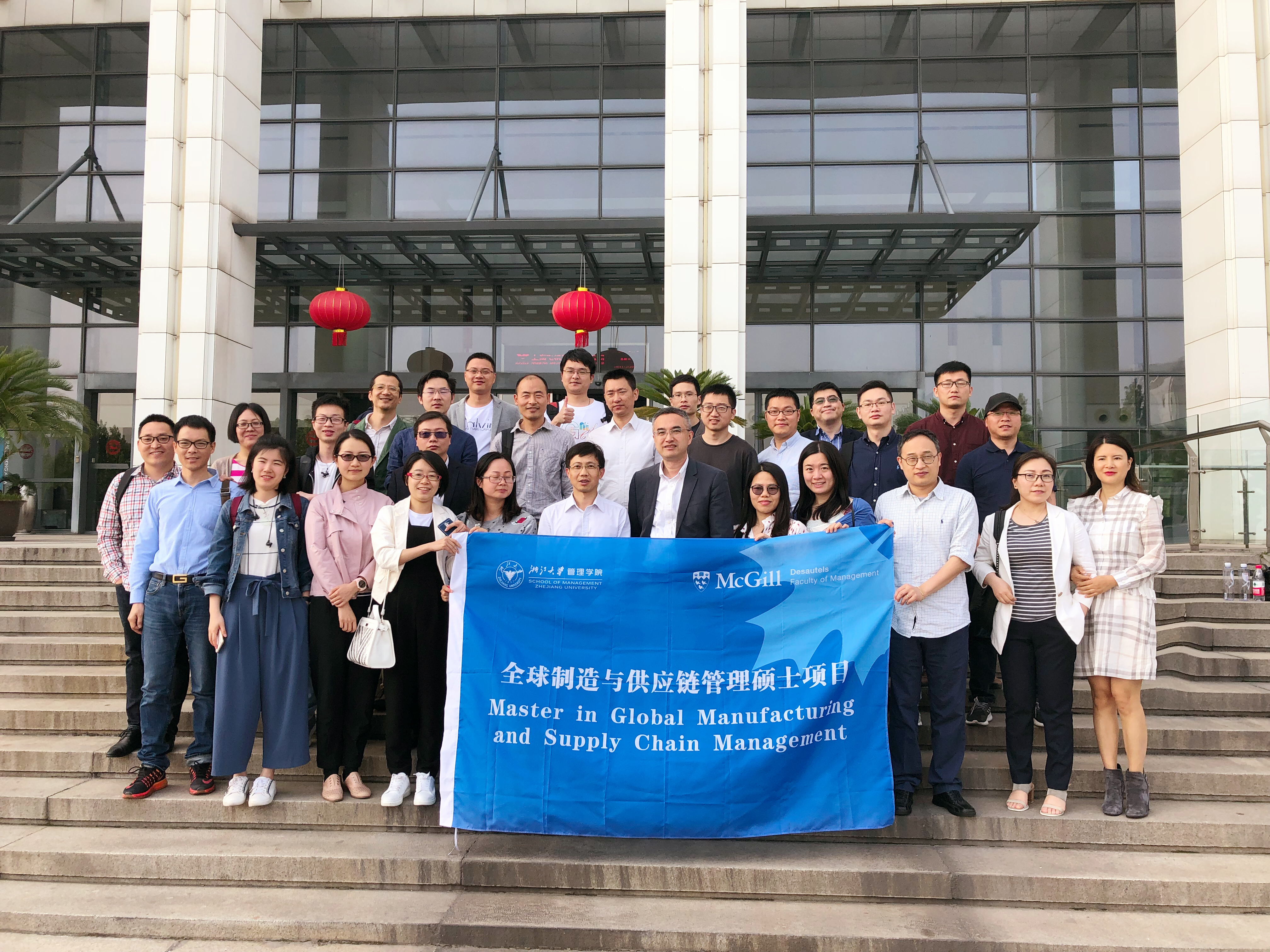 (GMSCM2017 YIN Deqiang & XU Xiaoying)